A/C Maintenance, Air Conditioner Service & Air Conditioning Service

Poughkeepsie, NY, Arlington, NY, Wappingers Falls, NY & East Fishkill, NY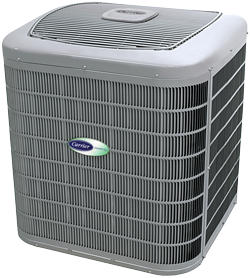 Living in Dutchess County, Ulster County, Putnam County, Westchester County & Orange County, the heat and humidity add up to a heavy workload for your cooling system.  Whatever make, model, or age of air conditioner, your equipment requires yearly, professional service in order to meet ongoing demand.  To avoid the expense, aggravation, and disruption of sudden air conditioner malfunctions, call on the experts from All Season Experts Heating and Cooling.
A/C Service You Can Count On!
We ensure that preventative service is quick, conveniently scheduled, and affordable.  Our licensed and highly trained technicians arrive on time, in uniform, and prepared to complete the job without multiple visits.  There's no mess or damage to your home, and the rewards continue to add up in greater comfort, savings in your pocket, and peace of mind.
Stay cool with regular service of your air conditioning system!
All Season Experts Heating and Cooling offers both one-time appointments and service agreements customized to suit your specific requirements.  Through strict maintenance procedures, our HVAC specialists address potential issues, restore sound levels, maximize energy efficiency, extend lifespan, enhance dehumidification capacity, optimize filtration, and deliver greater overall comfort.  This translates into a system that costs less to operate, is more reliable, and keeps you more comfortable.  We also fulfill your warranty stipulations, and when you enroll in a service plan from All Season Experts Heating and Cooling, you're protected by our 24/7 Emergency Repair service throughout Poughkeepsie, Wappingers Falls, Arlington, and East Fishkill, NY.  Call us today to learn more about the many benefits of proactive upkeep of your air conditioner.
A/C Maintenance

∴

A/C Service

∴

Air Conditioning Service

∴

Air Conditioner Service

∴

AC Tune-Up