All Season Experts Heating and Cooling
---
Air Conditioning Installation, A/C Service, HVAC Maintenance, Air Conditioner Service & AC Repair

Washingtonville, NY, Arlington, NY, New Windsor, NY, Montgomery, NY, Vails Gate, NY & Wappingers Falls, NY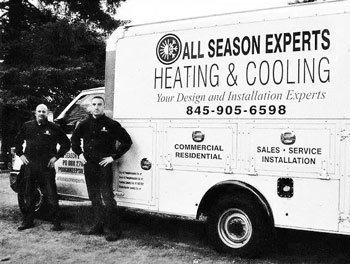 All Season Experts Heating and Cooling is your trusted source for home comfort in Dutchess County, Ulster County, Putnam County, Westchester County & Orange County.  Whether you're in need of skilled installation, seasonal maintenance, or repair, our expert technicians ensure energy efficient, reliable, and long-term operation from your essential heating/cooling equipment. Call us at (845) 452-5470 for an appointment at your earliest convenience, and we'll answer with courteous, prompt, and affordable service.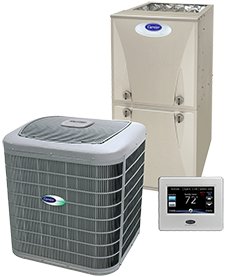 Experts in Heating & Cooling Services
Let the professionals from All Season Experts Heating and Cooling keep your HVAC system working at its best.  We offer comprehensive maintenance agreements for all makes, models, and types of heating and cooling equipment, including air conditioners, ductless units, heat pumps, gas/oil furnaces, dual fuel systems, and boilers.
Heating Repair in Poughkeepsie, NY | Air Conditioning Installation Vails Gate, NY

When you enroll in a customized plan from All Season Experts Heating and Cooling we optimize performance, ensuring lower cost of ownership and operation, superior safety and longevity, and more consistent temperatures.  We'll fulfill the requirements of warranty coverage, and further protect your comfort with 24/7 Emergency Repair.
Heating Repair and Installation in Arlington, Poughkeepsie, Wappingers Falls, East Fishkill, New Windsor, Vails Gate, Washingtonville, and Montgomery, NY
For HVAC repairs, maintenance, and installations you can trust, call the team from All Season Experts Heating and Cooling!
Heating Installation

∴

Heating Repair ∴ Poughkeepsie, NY ∴ New Windsor, NY ∴ Vails Gate, NY