Air Conditioner Repair Services, AC Repair & AC System Repair

East Fishkill, NY, Vails Gate, NY, Washingtonville, NY, Poughkeepsie, NY, Montgomery, NY & New Windsor, NY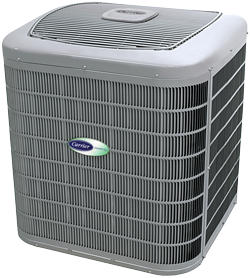 All Season Experts Heating and Cooling recognizes that any disruption in the performance of your air conditioner is an aggravation.  We also know that most people tend to procrastinate when it comes to calling for repair service.  By holding ourselves to higher standards of customer service, we eliminate all those reasons you might be reluctant to get the help you need.
Trusted A/C Repair Service
Our highly trained, experienced, and licensed technicians won't leave you waiting for our arrival or cause mess or damage to your home.  We'll give you honest answers, knowledgeable recommendations, and repairs you can count on to hold up to your highest expectations.  For prompt, affordable, and skilled cooling repairs in Dutchess County, Ulster County, Putnam County, Westchester County & Orange County, contact All Season Experts Heating and Cooling at (845) 452-5470.
For professional air conditioner repairs, call All Season Experts Heating and Cooling!
At All Season Experts Heating and Cooling, we work on all makes and models of cooling systems, including heat pumps, geothermal, and ductless units.  Our technicians have the industry background, state-of-the-art technology, and range of quality replacement parts to handle any challenge without multiple visits.  We take the time to meticulously troubleshoot, giving priority to reliable and long-term operation.  We not only strive to lengthen the service life of your air conditioner, but to optimize energy efficiency, sound levels, and cooling capacity.  When you want your comfort restored without delay, rely on the team from All Season Experts Heating and Cooling for conscientious service across Arlington, Poughkeepsie, Wappingers Falls, East Fishkill, New Windsor, Vails Gate, Washingtonville, and Montgomery, NY.
Air Conditioning Repair

∴

AC Repair

∴

AC System Repair

∴

Air Conditioner Repair Services